The Trojan Recruitment Group helps businesses attract, retain and engage the best people, streamline business processes and improve client performance through core service offerings of recruitment services, consulting and managed services.
Create an online timesheet app that accurately logs work details and payment approvals for temporary and contract workers all over Australia. 
A web based app that provides a fast and secure portal for employees to enter work times and for employers to approve them for processing and payment.
Previously a mess of paper and spreadsheets, the new TimeWeb App enables workers to quickly input their work times along with meal breaks.
Supervisors and host employers can view and authorise these times so that accurate and on-time payments can be made.
All details are automatically logged on Trojan's internal systems.
The TimeWeb App is very user friendly and displays perfectly on desktop, tablets and mobile devices.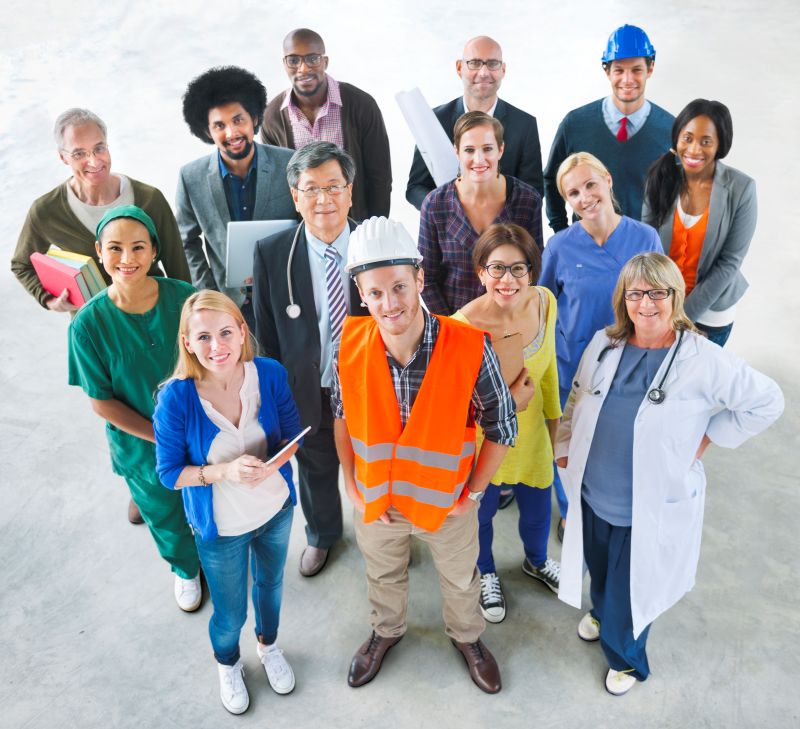 The TimeWeb App is an modern online timesheet system that enables more productivity.
Dramatically saves time needed to gather work details and approve payments
Very convenient for both employer and employees
Reduces use of paper and spreadsheets
Integrates with client internal system through an API
Data is gathered in a secure system 
User-friendly responsive interface that displays perfectly on all devices.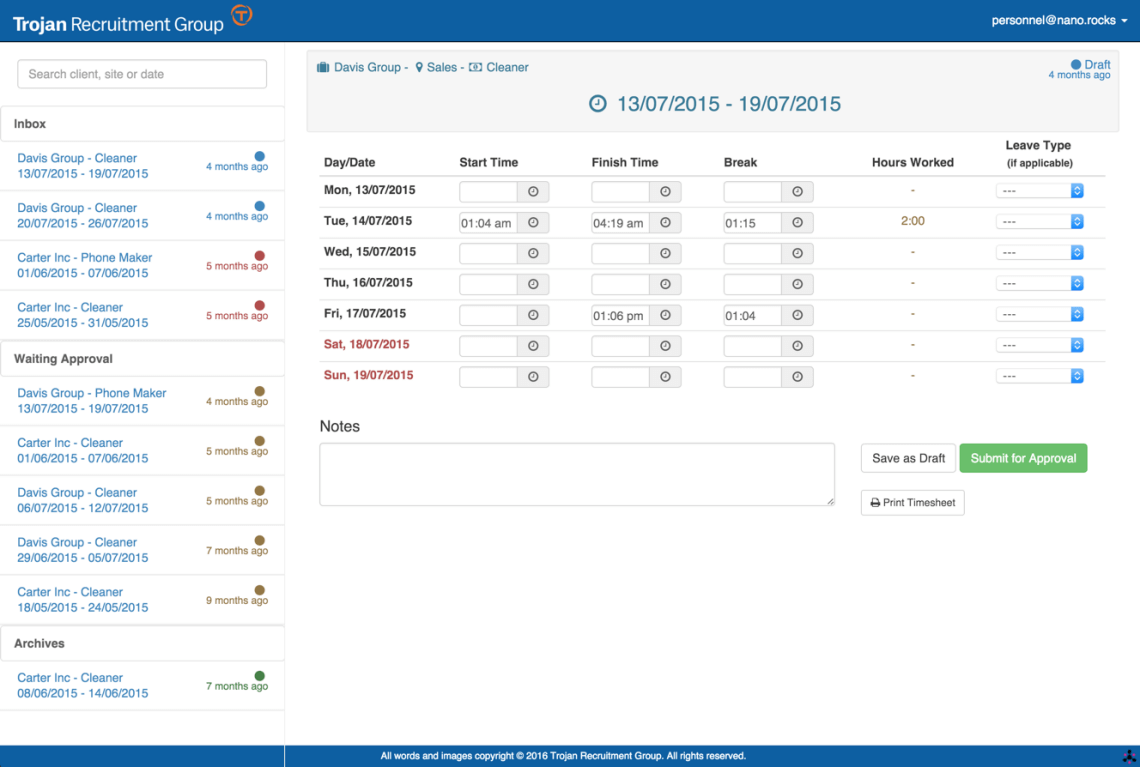 The TimeWeb App has provided a modern and secure way for Trojan Recruitment Group to log work times and approve accurate payments. Employees and supervisors now spend less time doing paperwork and more time being productive.
Another successful project for Trojan is the Candidate App.
We can develop a similar web based app or custom portal for your organisation or business and the first step is to simply get in touch.
Working with Nano Solutions is easy: contact us and great things will happen!
We provide the following services
We'll provide the right solution