The Trojan Recruitment Group helps businesses attract, retain and engage the best people, streamline business processes and improve client performance through core service offerings of recruitment services, consulting and managed services.
Provide a robust recruitment app that's easy to use and takes candidates through the following processes:
Full Application
Inductions (Code of Conduct, WHS Induction, Literacy and Numeracy)
Payroll Details
A web based app that integrates seamlessly with the client's internal systems.
The Candidate app features a clean interface design that makes it very easy for candidates to go through all the required steps.
It's also fully responsive on all devices so can easily be used on mobile, tablet and desktop computers.
The Candidate app allows people to add their required details, be quizzed on their knowledge and be entered into the Trojan Recruitment Group system.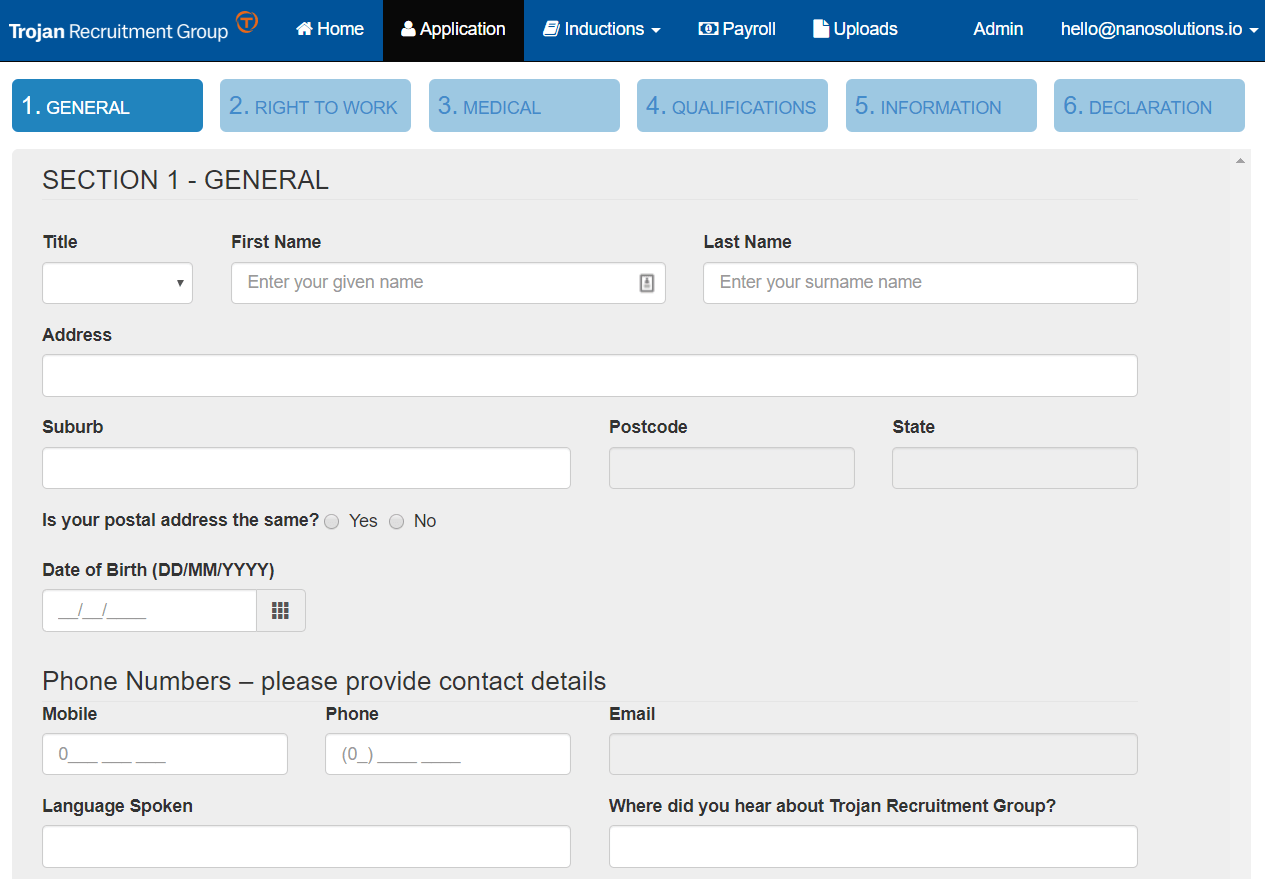 The Candidate app is a highly accurate online tool for recruiting and on-boarding job candidates.
User-friendly interface (responsive for all devices)
Saves lots of time
Reduces use of paper and spreadsheets
Integrates with client internal system through an API
Candidates' information is thoroughly collected and stored
Tests candidates on their work skills and knowledge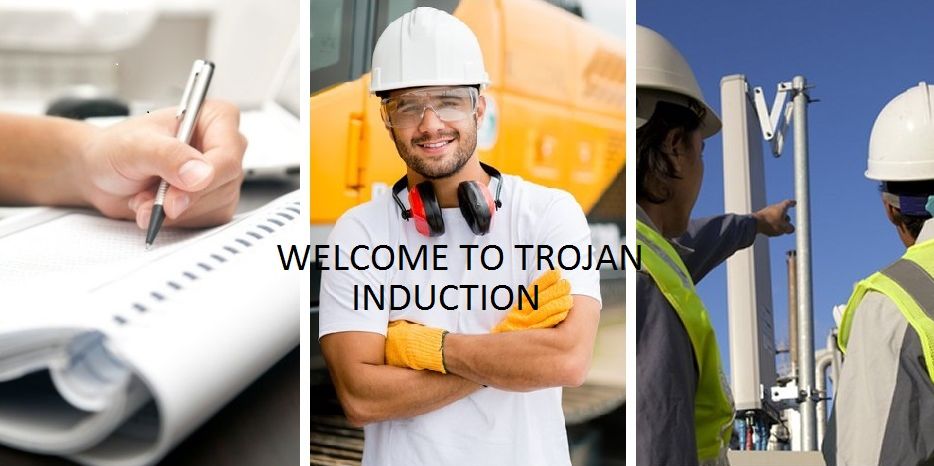 The Candidate app has streamlined the application and induction processes for new contract workers considerably. The client now has a modern app that is very much expected by today's tech savvy workers.
Another successful project for Trojan is the TimeWeb App.
We can develop a similar web based app or custom portal for your organisation or business and the first step is to simply get in touch.
Working with Nano Solutions is easy: contact us and great things will happen!
We provide the following services
We'll provide the right solution