Perpetual Property Care competes in the field of property service contracts, providing its services to several well renowned organisations. From cleaning solutions to ground maintenance, from hygiene to security and concierge services, all the way through facilities services management, Perpetual Property Care operates in all fields at the highest levels.
A great business with complex challenges.
Perpetual Property Care offers assistance to a large number of clients all over the world: it comes without saying that keeping in order all the paperwork, and tracking controls and inspections has been proving particularly challenging for a series of reasons:
Countless paper forms were needed for inspections and regulations
Each form had often to pass through several hands before being signed and authenticated
Gathering data associated with the services provided to each client could be extremely time consuming
Sharing files and providing online access to them could prove difficult.
Streamlined communications and reduced paper work. 
Streamlining the paper work related to each client became essential for Perpetual Property Care in order to maintain the quality of its assistance at the highest levels, and to facilitate communication and speed of services throughout.
Online portal and eForms. 
Nano Solutions implemented a series of innovative and simplifying ideas to make Perpetual Property Care services even more efficient:
It created an online "eForm" system to collect all inspection forms, which can be uploaded from all platforms (mobile, tablet, pc).
The eForms interface has been made highly responsive and works perfectly on all platforms and screens
Inspection approval procedures have been simplified
Statistics have been made automatically available from the "eForm" system
Live statistics – month-to-month KPI scores and averages, most active participant in the system, number of forms created over a determined period of time – have been made available
A file sharing system to ease passage on information and data among users has been developed and introduced
New users have been made immediately active in the system to facilitate file sharing and data analysis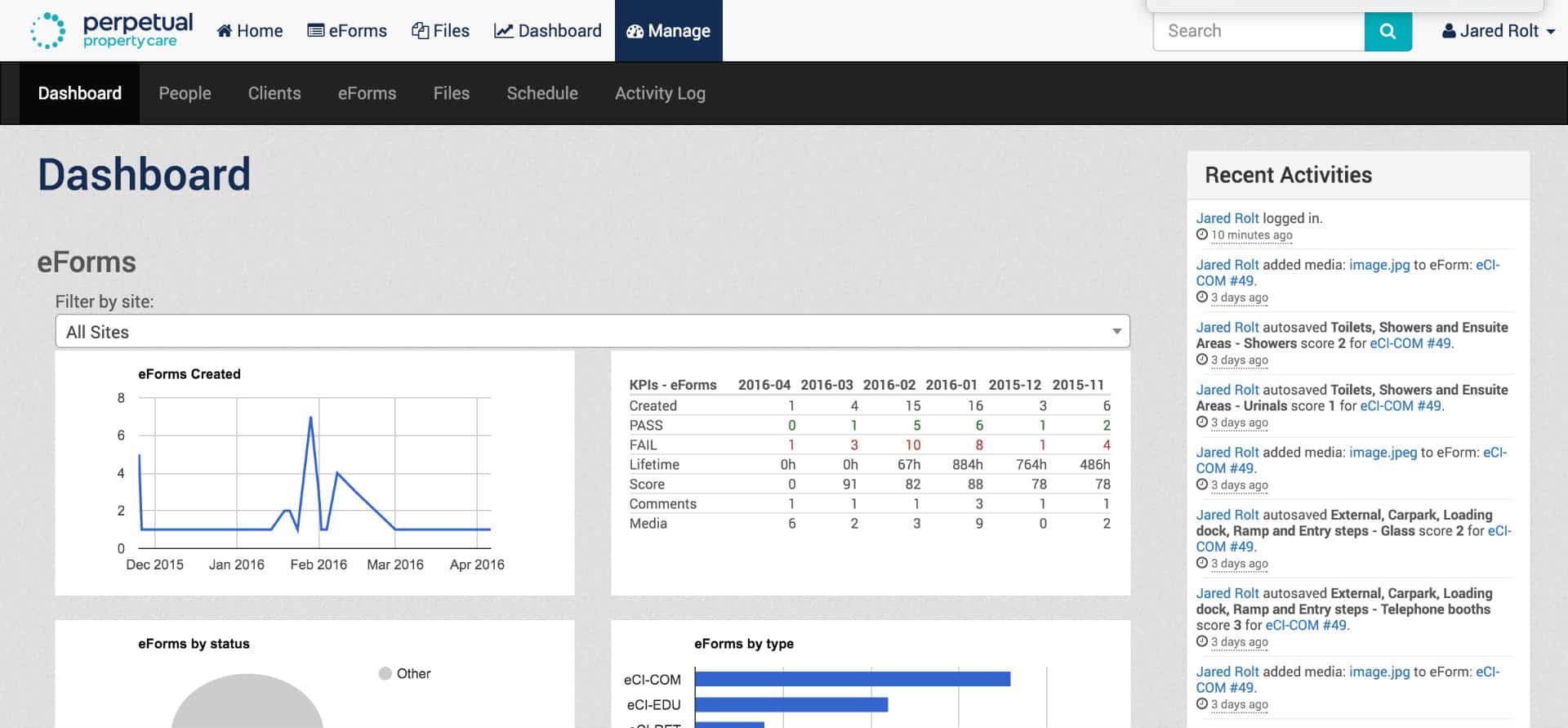 Perpetual Property Care were amazed with the efficiencies that were brought from the new eForm and online portal.
If your company also struggles to keep track of its business efficiently, contact Nano Solutions to see how we can help you. Our technology can be adapted and applied to any business model.
We provide the following services
We'll provide the right solution